Cherry Filled Oatmeal Squares
Bev I Am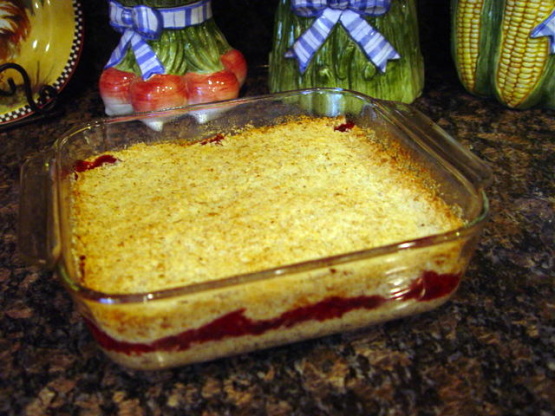 This is a great recipe. Very, very easy to prepare--even faster to eat!

Yummy!!! I got around to baking today after a grand 1 week holiday. The house smelt like a bakery in heaven while these were baking! I just had a bite of this, yum!! Its just finished baking, so, they are still hot, but the cherry pie filling just melts in the mouth if these are served hot. I can't help but call these as "bridal squares" for their colour. A definite keeper recipe. Oh my, almost forgot to mention that I used 1 1/2 tsps. of cinnamon and secondly, I substituted the butter with margarine. Thank U for sharing this recipe. It goes into my book NOW! :)
Preheat oven to 400°.
In large bowl, mix sugar, walnuts, oats, butter and flour.
Use fingers until crumbs form; reserve 1 1/2 cups.
Press remaining crumbs in bottom of 9-inch square baking dish.
Combine cinnamon in cherry filling; spread over crust.
Sprinkle remaining crumbs over; press gently.
Bake 20-25 minutes or until lightly browned.
Cool on rack; cut into squares.