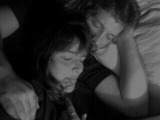 A simple quick dish to make and enjoy
Directions
Heat milk, sugar and cherries in medium saucepan over medium heat. Bring to simmer, remove from heat, cover and let steep for 10 minutes.
Scrape pulp from vanilla bean and add to milk. Whisk to combine. Pour mixture over couscous in bowl and add yogurt. Stir to combine.
Divide evenly among 6 custard cups, sprinkle with cinnamon and refrigerate for 1 hour.
Reviews
Most Helpful
This pudding is a winner! I have looked at this recipe about 15 times before I finally decided to just go for it. I am so glad I did. It is very simple to make, even the vanilla bean part. It's like a nice rice pudding, with a bit more texture - which we all loved. It's not as mushy as they can be. I used craisins in place of the cherries. I think this would be even more yummy using some whipping cream for the milk if you have it. Made and Reviewed for Please Review My Recipe Tag - Thanks! :)

I made this between Christmas and New Year and after consulting Bleu I used black currants in place of cherries as I still have a small ton of them. I really enjoy this sort of dish and this was no exception. I used more cinnamon just because I love it and Splenda for the sugar. The milk and yogurt were both fat free. I did find that it needed more milk before serving. I added about 2/3 cup and it was absorbed at once. This recipe makes a lot and for me it will be 6 to 8 servings. Thanks for posting this Bleu. Made for Photo Tag.