diner524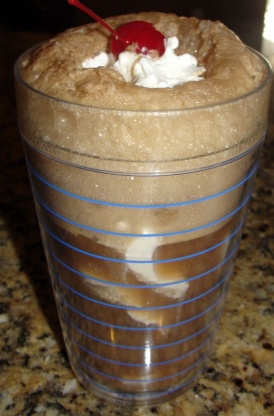 A twist on the classic coke float! Prep time does not include time to chill cherry cola or to chill the glasses.

The hubby loves floats/shakes so made this as a surprise treat for him. Had a bit of trouble finding the fudge ripple ice cream but it was well worth the effort. We loved using Cherry Coke with the fudge ripple ice cream, reminded us of a chocolate covered cherry. :) Definitely add the whipped cream and cherry to top. Made and reviewed for the For Your Consideration recipe tag game.
Chill the cherry cola and place 4 mugs or glasses in the freezer to chill.
Once chilled, in a pitcher combine the cherry cola and vanilla extract.
Place two scoops of fudge ripple ice cream in each of four chilled glasses.
Pour the cola over the ice cream; top each float with whipped cream and a maraschino cherry. Enjoy!