Nimz1466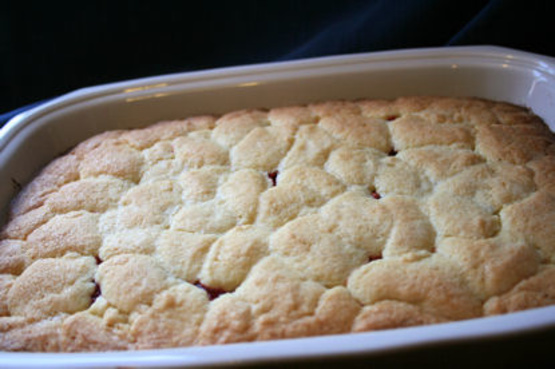 Grandma Honey's recipe. so yummy! note: not for the dieters!
Cream the butter.
Add the sugar, then eggs and vanilla.
Add the flour.
Spread half the dough in an ungreased 9 x 13 pan or jelly roll pan.
Drop spoonfuls of pie filling on the dough and top with drops of the remaining dough. Be sure the pie filling doesn't touch the edge of the pan.
Bake at 350* for 50 minutes.