Katzen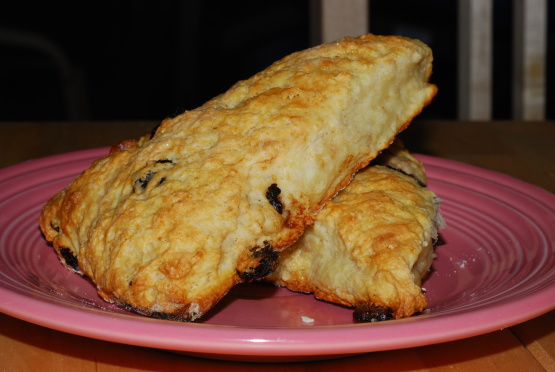 Inspired by an April/May 2003 Taste of Home recipe, and adapted to fit our tastes, these have been a big hit around here & DH's work.

I love cherries and I love almond flavor so this was just great for us. I used my scone pan and worked perfectly as far as time and temp.
Sift together flour, sugar, baking powder & soda.
Cut in butter.
Combine yogurt & 1/4 cup milk; stir into flour mixture just until moistened.
Add in the cherries & chips & knead about 8-10 times.
On greased baking sheet, pat the dough into a 9-inch circle.
Cut into 8 pie shaped wedges.
Mix the 2 Tablespoons milk with the one drop of almond extract & brush over the top of each wedge.
Separate wedges slightly & bake at 400 degrees for 20-25 minutes or until golden brown.
Serve warm with butter.