Olive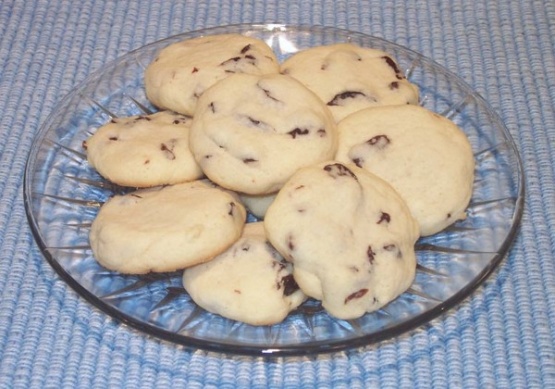 This is not a real sweet cookie. It is more like a shortbread cookie. This is a nice "tea cookie" for brunch or the holidays…..or anytime in my opinion! It tastes excellent with a cup of coffee or hot tea. You could also add a 1/2 cup of almond chips or ground almonds to this recipe, if you like.

These cookies are alright. They are not very sweet and we prefer sweet cookies. I used margarine, it called for butter. I feel it would have made a big difference. This was made for Pac spring '09.
Preheat oven to 350 degrees. In a mixing bowl, cream the butter & sugar. Beat until fluffy. Beat in egg and almond extract. Blend in the flour and mix well. Stir in cherries. Roll dough into small balls and place on a parchment lined cookie sheet. Flatten each cookie slightly with your fingers. Bake about 10-12 minutes or until bottoms are golden brown. Remove cookies from sheet and cool on wire racks.