Prep 15 mins
Cook 30 mins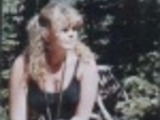 Using canned fruit for the filling makes this a quick and easy dessert. Serve warm with ice cream.
Directions
Combine filling ingredients and set aside.
Mix together the oats, flour and brown sugar.
Cut in the butter using a pastry blender until mixture resembles coarse crumbs.
Spoon half the filling into a 2 qt baking dish.
Sprinkle half the topping mixture over the filling in the dish.
Repeat layers with the remaining cherry and topping.
Bake in a preheated 400 degree oven 25 to 30 minutes or until topping is golden brown.
Serve warm with ice cream if desired.
Most Helpful
I wanted a warm dessert and since I had a can of cherry pie filling and apples, I decided to make this recipe. Boy am I glad I did! The aroma as it was baking was wonderful and the taste is out of this world! I know I'll make this one again very soon!

This was good, but a little too sweet for our tastes. I think we'd prefer it with tart cherries and might try it that way next time. It seemed like it needed something to offset all the sugar.

Very tasty! I had to sub peaches for apples but the result was really good! I only wish it was more firm or held together better. But my husband reminded me that "It all goes to the same place." Whatever.