An_Net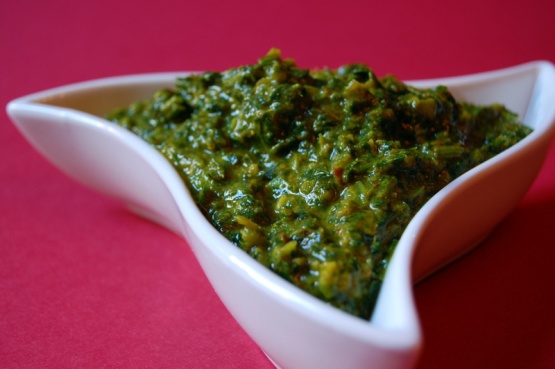 Chermoula is a marinade used in Algerian, Moroccan and Tunisian cooking. It is usually used to flavour fish or seafood, but it can be used on other meats or vegetables. There are many different recipes that use different spices, and the proportions vary widely. In most recipes, the first two ingredients are garlic and coriander. The consistency can be a smooth emulsion, coarsely chopped or in between. It can be used as marinade, relish, dressing, basic cooking sauce, or a dip.
Put everything except the oil in a food processor and blend until smooth.
With the machine running, slowly pour in the oil.
Transfer to a bowl, taste and adjust seasoning if necessary, then cover and refrigerate until required.