Chelle's Famous Turkey Meatballs
Prep 10 mins
Cook 30 mins

I make these all the time-and my family complains I don't make them enough! I usually make a big batch (3 lbs of turkey breast) so that I can make a couple of meals out of them- Swedish Meatballs, Sweet and Sour Meatballs, Meatballs with Baked Ziti and Marinara, Meatball sandwiches, or just put your favorite sauce on them in a crockpot for a potluck!! Yummy!! Adjust sizes according to the serving size you need, but they freeze well, so it is a great thing to make a big batch and save yourself extra work later! Just add to your favorite dish! **Adjust breadcrumbs as needed to achieve good consistency for forming meatballs. I do tend to eyeball things, so some measurements are approximate! ;) (Swedish meatballs base for ZWT3)
Directions
In a large mixing bowl, combine turkey and eggs until thoroughly mixed.
Add seasonings to suit your taste. I tend to be fairly heavy handed,especially with garlic and black pepper. ;) Mix completely.
Add cheese and bread crumbs. *If mixture is still too moist, feel free to add more bread crumbs until desired consistency is achieved.
Roll into large, walnut sized balls and set aside.
In a large skillet, warm 3 tablespoons oil over medium heat.
Cook meatballs until golden brown, turning so that each side is browned. (Hint- a screen is helpful since the oil may pop and splatter like bacon).
Serving tip: My family likes these plain, with Contadina sweet and sour sauce (doctored up) on brown rice, in a marinara over your favorite pasta, slice in half on French rolls with marinara and cheese for a great meatball sandwich, in Swedish meatballs, in a BBQ sauce or anything for a party, you name it! They do freeze well too. Enjoy! ;).
Reviews
Most Helpful
I made these last night so we could have spaghetti and meatballs. I only had 1 lb. of ground turkey, so I cut the recipe by 1/3, and I got 20 meatballs out of it. I used minced garlic from a jar (about 1 tsp.) and 1 tsp. dried onion flakes. I didn't have cajun seasoning, so I couldn't put that in, but I added a bit more breadcrumbs, so I could roll them. I baked them at 400 degrees for 25 minutes (they were pretty much done by then) and then put them in the sauce (to stay warm, basically). These were good and I'll probably use them again for other uses, like you've suggested. Thanks for posting this recipe!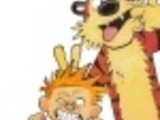 I don't want to leave a star rating because I didn't use the cajun seasoning. We thought these meatballs were just OK. The kids didn't like them. Even though I used a good amount of garlic and onion powder, they still didn't have a lot of flavor. Kind of dull. Perhaps the cajun seasoning would add the missing flavor.
I did not use the Cajun seasoning, but instead a few shakes of cayenne. I used maybe 1 3/4 C. breadcrumbs - I added one and then just kept adding until the right texture was made. I added garlic powder AND refridgerator minced garlic, as we love garlic. These meatballs are delicious and since it made so many, I won't be making them again for awhile because I will have a supply on hand, which my DS will love! I made minis in the oven for him (along with larger ones later) and they turned out great. Thanks! I can see why they're "famous!"