Chele D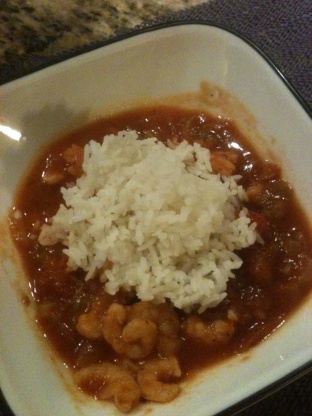 I found several recipes on Zaar for Shrimp Creole, but none of them was what I was looking for. I just came up with my own twist and it was inhaled by all--even the kids.
In a deep skillet or dutch oven, Brown onion and bell pepper in bacon grease over med head for about 10 minutes.
add garlic and saute another couple of minutes, you don't want to brown the garlic.
add everything else to the pan, except for the shrimp.
Simmer for 30 minutes or so, until flavors meld.
Add shrimp and simmer for about 10 more minutes or until shrimp are cooked through.
Serve over rice.