Chef Ray's Seafood Trinity
Brenda.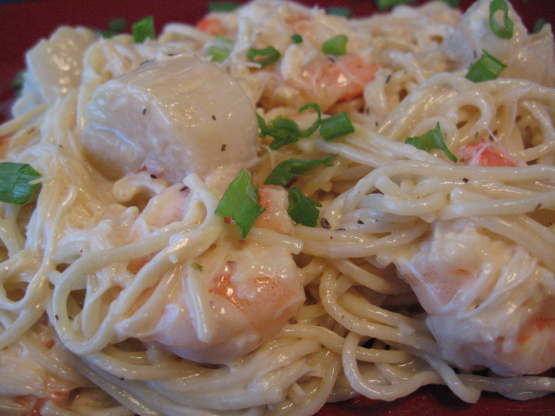 This is a recipe I got from a Cajun cooking class. This was by far the best Cajun cooking I have eaten so far!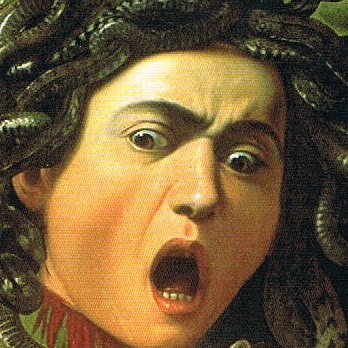 I made this recipe several weeks ago, not only did I forget to rate it, I forgot to save it to my cookbook. Thank God I found it again! This was by far the best cajun seafood pasta I've ever had. It was easy to prepare and the taste was spectacular - better than restaurant quality. Absolutely astounding. I've got it saved now so I won't lose it. =]
Take a heavy aluminum 12 inch skillet, pour in the olive oil and heat it hot enough for frying. Drop in the shrimp and scallops (make sure they are drained well) and stir-fry them quickly until they start to bronze. Then immediately reduce the heat to medium and gently sauté the shrimp and scallops until the natural juices begin to render out(about 3 min). Do not over cook.
Add the green onions and garlic and sauté then till the onions wilt slightly and the garlic starts to brown. At this point, remove seafood from the skillet with a strainer spoon, leaving as much liquid as possible in the pan and set them aside in a bowl.
increase heat to "high" again. Pour in the heavy cream and dry seasonings and cook it at a quick bubble until it thickens. Make sure to watch the pan and continuously stir as it cooks because cream has a tendency to boil over easily.
Boil pasta, drain and add a small amount of olive oil to prevent sticking. Set Aside.
Place all the seafood, including crab and the Romano cheese into the pan and mix everything together well. Then drop in the pasta and thoroughly coat each strand with the sauce and serve piping hot. garnish with black olives.