Chef Lin's Coconut Shrimp
Prep 10 mins
Cook 20 mins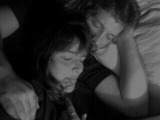 This is a wonderful sweet and creamy shrimp dish. It makes a great appetizer for a seafood dinner of steamed crab legs and lobster. I (Bird) created this recipe (that I was Inspired by) from a buffet item at Chef Lin's Chinese Buffet in Chattanooga, TN. At Chef Lin's I would grab this up by the bowlful. :)
Directions
Heat the olive oil in a frying pan or wok over medium-high heat. Saute the shrimp for 2-3 minutes.
Add green onion and CAREFULLY add the amaretto. Cook 1-2 minutes more until shrimp begins to caramelize.
Remove the shrimp from the pan and set aside. Add heavy cream, coconut milk, and sugar to the pan. Simmer on medium, stirring occasionally, until it begins to thicken and is reduced by half (about 5-8 minutes).
Add shrimp back into pan along with the coconut and vanilla extracts. Simmer 1-2 more minutes and serve.
Reviews
Most Helpful
Looking at this recipe to make it for the second time. It is sooooo good. This is a really simple recipe and if you follow the directions you shouldn't have any problems. Served it over rice with some asparagus on the side and it really hit the spot!
Definitely going to try this...Are you the same Lin who posted a recipe for Thangsgiving<br/>Stuffing. On this site...it was in a white casserole...if memory recalls it has chorizo, dried cranberries and apples. I was unable to pin it....and it was the best recipe! Please let me know!
This is nothing at all like coconut shrimp is supposed to taste. It's really gross don't eat it!!!!!!!!!!