Chef Lin's Coconut Shrimp
Prep 10 mins
Cook 20 mins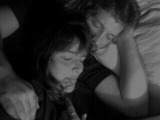 This is a wonderful sweet and creamy shrimp dish. It makes a great appetizer for a seafood dinner of steamed crab legs and lobster. I (Bird) created this recipe (that I was Inspired by) from a buffet item at Chef Lin's Chinese Buffet in Chattanooga, TN. At Chef Lin's I would grab this up by the bowlful. :)
Directions
Heat the olive oil in a frying pan or wok over medium-high heat. Saute the shrimp for 2-3 minutes.
Add green onion and CAREFULLY add the amaretto. Cook 1-2 minutes more until shrimp begins to caramelize.
Remove the shrimp from the pan and set aside. Add heavy cream, coconut milk, and sugar to the pan. Simmer on medium, stirring occasionally, until it begins to thicken and is reduced by half (about 5-8 minutes).
Add shrimp back into pan along with the coconut and vanilla extracts. Simmer 1-2 more minutes and serve.
Most Helpful
Amazing! I used 1/2 and 1/2 instead of heavy cream to lower the calories.
Yummy recipe that satisfies the salty and sweet cravings perfectly. Plus, if you don't feel like cooking, go get it at Chef Lin. My favorite dish there.
This is my favorite dish at Chef Lin! My aunt and I would always eat here while traveling on business and this is what we always get! Super tasty. I highly recommend it!