Jostlori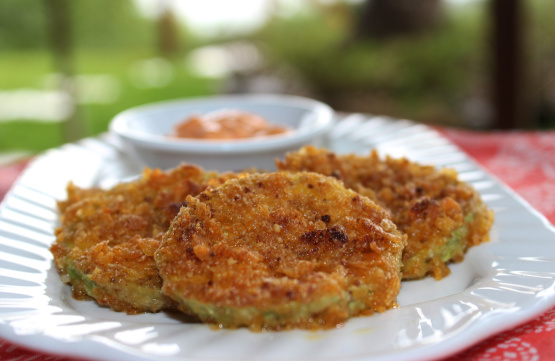 Recipe stolen from someone else's blog.

Great tasting coating mix, but the zucchini did not crisp up, even when baked longer. Might try these on a rack next time, so that the zucchini crisps on both top and bottom at the same time. If this turns out well, I'll increase the star rating - as they still tasted pretty darned yummy! Made for My 3 Chefs 2013.
Combine corn flake crumbs, cheese, and seasonings in a plastic bag.
Dip zucchini in butter and shake in bag to coat.
Bake at 375 for 10-15 minutes.