From the local supermarket winter promotional booklet. Suggested you serve with a sliced baquetter and or corn chips.
Directions
Preheat oven to 180C or 160C fan forced.
Heat oil in a small frying pan over medium heat and cook onions for 5 minutes until softened.
Place beans in a large bowl and mash lightly with a fork and then add onion, parmesan, mayonnaise, worcestershire and tabasco sauces and mix until combined.
Transfer to a heat proof bowl.
Combine breadcrumbs and extra parmesan and sprinkle over bean mixture.
Bake for 20 minutes until bubbling and golden.
Serve with sliced baquette and or corn chips.
Reviews
Most Helpful
This was a nice change of pace. I halved the recipe and there was still more than enough. I did add some garlic with the onion, but followed the recipe exactly after that. I think I could have been more generous with the hot sauce, as I didn't really notice much heat. The consistency was also a bit on the dry side, so next time, I don't think I will drain the beans quite so much and retain some liquid. Thanks for sharing this!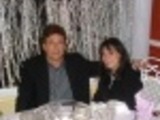 I cut the recipe in half, and maybe I'm just used to pinto or black bean dips but I thought it was missing something. I don't know what, or maybe there was too much mayonnaise. My brother liked it better than I did but I didn't really dislike it. We served it on tortilla chips and Ritz crackers. Made for Australian Make My Recipe cooking game.
Zingy and yet rich and cheesy this was a great and VERY filling dip. Made it for a big BBQ I had on Tuesday and it disappeared rapidy! I served it with toasted pitta bread triangles and also some slices of baguette! A great and alternative recipe to the normal bean dip, thanks Pat! (I have photos, have tried to post them, will try again!) FT:-)