Cheesy Velveeta Sausage Bake
Concocted this tonight and it was an instant hit! We spoiled ourselves on our last day before dieting and let me tell ya, we won't be eating this again anytime soon!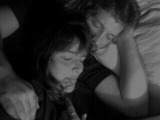 Top Review by 2Bleu
This is another good recipe for using up leftovers. I halved the amounts, using sweet italian sausage. For the sauce, I used half alfredo and half tomato. We felt the celery added a nice crunchiness to the dish. Overall, we liked this recipe. Thanks for sharing it. :)
Cut sausage into small bite sized pieces. Fry with onion and garlic until completely cooked.
Meanwhile, cook pasta with a pinch of salt until fully cooked.
Preheat oven to 350°F In a greased 8 inch square pan, cover the bottom with the sausage mixture.
Top with sliced celery. Cut 4oz of Velveeta into small chunks and scatter over celery.
Top with 1/2 of cooked pasta. Cut remaining Velveeta and layer that and remaining pasta on top.
Spoon pasta sauce over noodles, making sure it covers all of the top (otherwise the pasta will dry out). Sprinkle with Parmesan. Bake for 20 minutes.