Parsley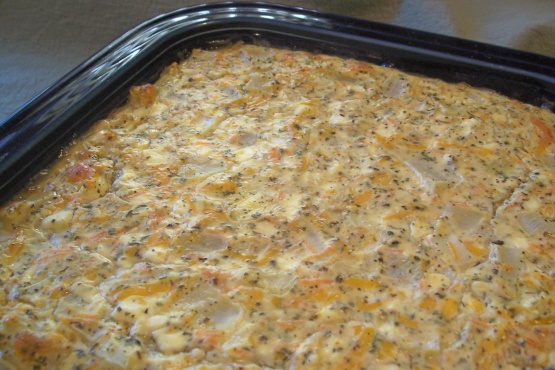 Although I am a big fan of turnips, I have not gotten around to fixing this recipe yet.

Some of us liked this, some of us didn't. It needed a lot more salt to me. It was good, as far as turnips go.
Mix all the ingredients together.
Pour into a buttered casserole dish and bake at 350°F for 45 minutes.