Swirling F.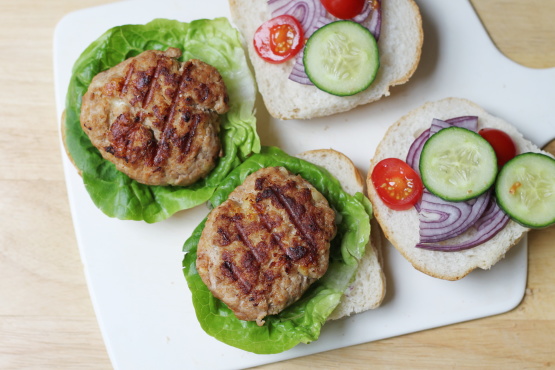 This burger is tasty and the shredded cheese gives it a great flavor. I've used cheddar cheese, co-jack, or a Mexican cheese mixture. You may need more breadcrumbs, depending on how moist your turkey is. I like to serve this with Veganaise or mayo on the side.

This is the easiest most wonderful way to kick your Turkey Burger up a notch. I used Italian Breadcrumbs and mozarella cheese because my pantry and refrigerator made me :) It turned out delicious!
Mix all ingredients together in large bowl. Add more bread crumbs if necessary. Should form a firm ball. Add salt and pepper to taste.
Shape into six patties, not too thin.
Pan-fry, broil, or grill inside or out until lightly browned and cooked through, about 5 minutes per side.