Parsley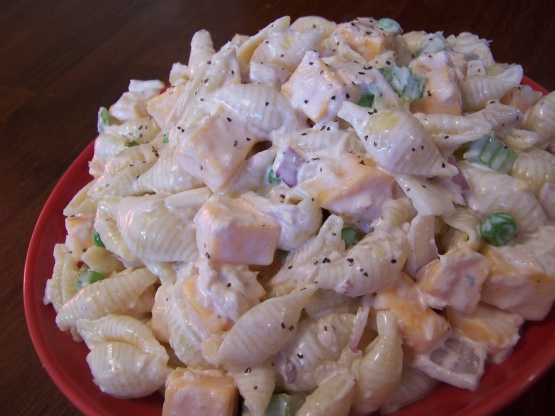 One of my childhood favorites

This was just not our favorite, we found it to be really bland, and the velveeta was just too much in cubes. Thanks anyway, but this is not a keeper for our family.
Boil water, cook pasta 8 minutes, rinse and cool.
mix miracle whip and milk.
in a bowl add the cooled pasta,diced celery,diced onions,drained tuna and miracle whip mixture.
mix until pasta is coated.
add cubed velveeta cheese and drained peas, mix.
chill and serve.