Sara 76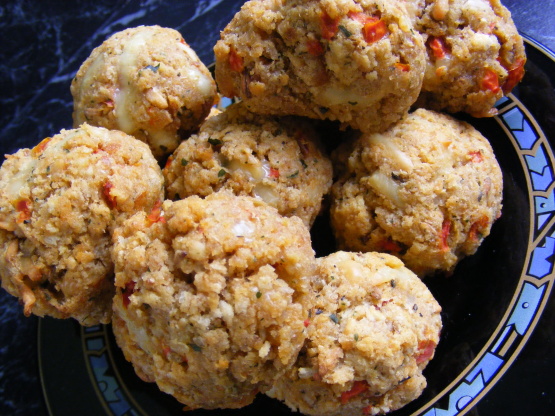 Someone told me how to make this when I first moved out of home. It's a yummy way to dress up plain stuffing. I personally don't like to put the stuffing inside the chicken, so I bake it in balls,or bake it in a small casserole dish and slice it afterwards, but you can use it to actually stuff the bird if you want.
Mix all ingredients together, and shape into 16 balls.
Bake at 180C for 25 minutes.