Prep 15 mins
Cook 45 mins

A tasty dip with a spicy punch. Easy to make. Too easy to consume!
Directions
Preheat oven to 375*.
Thaw spinach, drain well and place in a large mixing bowl.
Add softened cream cheese, mix together with electric mixer.
Add shredded pepper jack (all but 1/3 cup), tomatoes, garlic, onion and Parmesan cheese. Blend well.
Place mixture in 9 x 11" baking dish. Top with remaining 1/3 cup pepper jack cheese.
Bake, covered, at 375* for 30 minutes.
Remove lid and continue baking for 15 more minutes, or till bubbly and browned slightly on all sides.
Serve with chips or dippers of your choice.
Reviews
Most Helpful
Delicious recipe! Was a hit with all my dinner guests!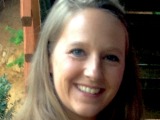 This is very close to my spinach dip recipe. Make it every time we get together with friends as they all love it! My recipe calls for 1/4 cup milk and no parmesan I always use low fat cream cheese without a problem. It is always delicious!!
Made this for the Superbowl also, was a little afraid that the boys might not eat it since they're so anti-veggie but only a little was left for us the following week.