Parsley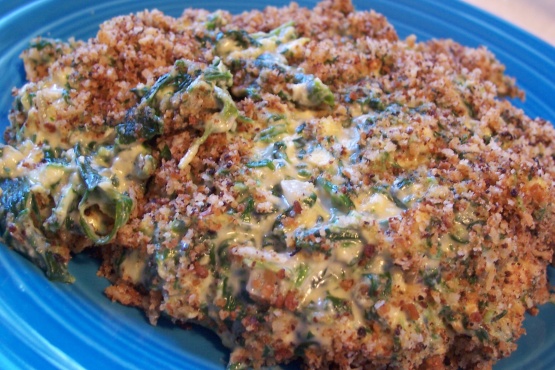 I like this recipe, I for some reason found 4 cheesy spinach recipe cards in my box however this card was well loved, smeared and bent compared to the others LOL
In Skillet, saute bread crumbs in butter until golden brown; remove from heat, stir in parmesan cheese, set aside to keep warm.
Cook spinach as per directions on package omiting the salt in a saucepan.Drain.
Return spinach to saucepan. Add eggs, cream cheese, cheddar cheese, onion, salt, and pepper mixing well. Cook over medium heat stirring until the cheese is melted and mixture thickens.
Turn into heated serving dish; sprinkle bread crumbs over top.
Serve Immediately.