ImPat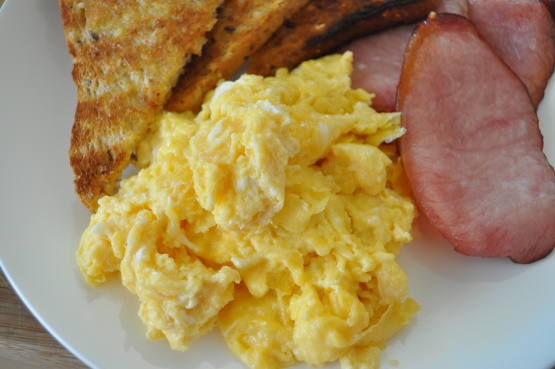 My Father tought me this one. Its American, I think?
We love eggs with cheese! I usually add the cheese to the top of the eggs when they are don't cooking, but this was a nice change to have the eggs mixed in. I used 6 eggs and about 1 cup shredded cheese. Made for I Recommend Tag.
Slice the cheese into tiny squares.
Crack the eggs into a bowl and mash them up with a fork.
(Be sure to wash the fork to prevent raw egg poisoning.) Put the butter on a pan on a stove-top set on high.
Let it melt and move it around until it covers the entire pan.
Pour the cheese and the eggs into the pan, and using a fork or something else, spread the eggs around, never letting them stay in one space too long.
Take the eggs out when you desire according to wether you like them hard or soft.
Enjoy.