Cheesy Scalloped Potatoes
Prep 30 mins
Cook 1 hr 30 mins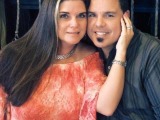 From Southern Living Magazine, December 2006.
Directions
Combine 1/2 cup mayonnaise and next 3 ingredients in a saucepan.
Gradually add milk, and cook, stirring constantly, over medium-low heat 8 to 10 minutes or until thickened.
Remove from heat.
Add Cheddar cheese and next 3 ingredients, stirring until cheese melts and is well blended.
Place half of potato slices evenly in a lightly greased 11- x 7-inch baking dish; pour half of cheese mixture over potatoes. Repeat layers with remaining half of potato slices and cheese mixture.
Sprinkle evenly with Parmesan cheese.
Bake, covered, at 350° for 1 hour.
Uncover and bake 30 more minutes or until potatoes are golden brown and fork tender.
Most Helpful
this is awsome. the mayo just adds something special to this i would never have thought to add use may in scalloped potatoes but this is the recipe i will be using from now on for scallopes potatoes. thanks juenessa is fantastic.
I had never thought to use mayonnaise in scalloped potatoes, but it gave them great flavor! These potatoes are delicious, creamy and cheesy. They disappeared in no time! Thanks for sharing, Juenessa!