Cheesy Sausage and Potatoes
Parsley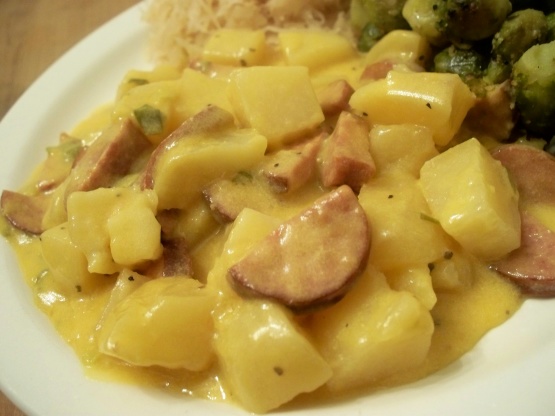 This is delicious and easy. Serve it with a salad and french bread.

A nice easy crockpot recipe. I used 2 lbs of fresh peeled and cubed potatoes instead of the frozen hashbrowns. It was really soupy when it was finished, and was not very cheesey. I added about 4 - 6 oz of shredded cheddar cheese and that thickened it up and made it more cheesey. Thanx for sharing this easy recipe!
Add the sausauge, potatoes, onions, garlic powder, and pepper to a lightly greased crock pot.
Toss to combine.
In another bowl stir together the soup and milk.
Pour over sausage mixture.
Cover and cook on low 7-8 hours.