Cheesy Sauce for Veggies, Meat, Potatoes or Pasta
VickyJ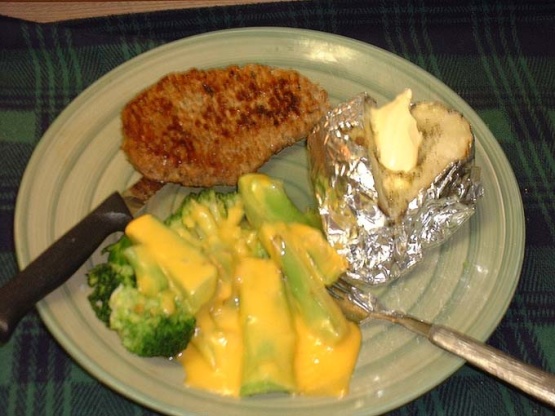 I love this on broccoli, corn, baked potatoes, even some meat or pasta. I like to use white pepper. I don't like the look of the black pepper in the sauce, but it's up to you. If you don't like the sharp cheddar, you could also use a couple slices of American cheese.

This sauce was very tasty over steamed broccoli! It must be magical because my girls ate the broccoli without complaints! Thanks for posting!
Melt butter; remove from heat.
Stir in flour and seasonings.
Gradually add milk, stirring until well mixed.
Cook over low heat, stirring constantly, until thickened and smooth.
Cook for 5 minutes longer; add cheese. Stir until smooth and well blended.
Serve with pasta or vegetables.
Makes 2 cups.