Lalaloula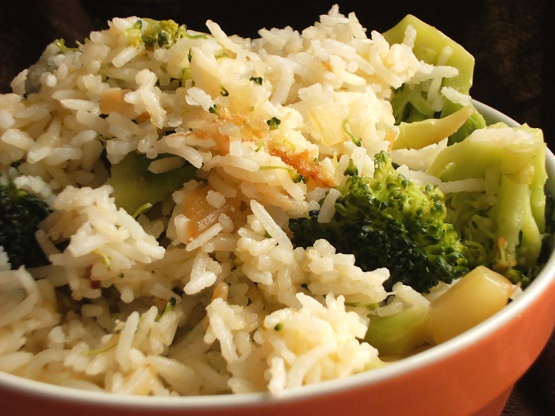 This from a Minute Rice Cookbook. Feel free to use frozen broccoli even though it says fresh.

This was a good and really easy side dish that I prepared for our lunch today..... Both of my kids loved it and ate two helpings.... Next time, I'll use about 2 1/2 cups of broth and add a bit of salt and maybe garlic powder to enhance the flavor a bit.... Thanks so much for sharing and we'll be preparing this simple dish again.....
Place broccoli and broth in medium saucepan.
Bring to a boil over medium-high heat.
Stir in rice, cover.
Remove from heat.
Let stand 5 minutes.
Stir in cheese, cover.
Let stand 5 minutes.
Stir until cheese is melted.