Pamela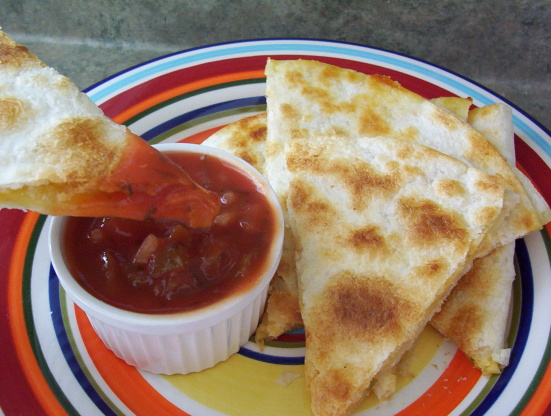 This recipe came from a Betty Crocker cookbook called "Great GRilling." The original recipe calls for green chilies instead of green pepper, but I find that the pepper is much tastier. Tastes great when dipped in salsa.
Mix all ingredients together in a bowl.
Divide mix into two, and scoop on two tortillas.
Place the other tortillas on top of the two with the mix.
Brush corn oil (or whatever you please) on each side of the quesadilla.
Throw each one on the barbecue for about 5 minutes, or until each one's cheese is melted.
Dip in salsa.