gailanng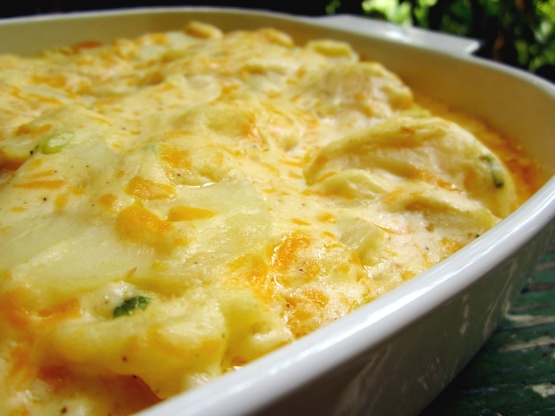 These potatoes are made every year for Christmas and Easter with baked ham by my mom and now I do for my family.

What great spuds. Easy to make and just plain delicious. They are good enough, in fact, to have a place on the Thanksgiving/Christmas table. Another keeper!
Preheat oven to 350 degrees.
Boil potatoes in skins; peel and grate.
Heat ¼ cup butter with cream of chicken soup over medium heat.
Blend sour cream, onions and cheese into soup until cheese is melted
Stir in potatoes.
Place in buttered 9x13 inch baking dish.
Sprinkle with salt and pepper.
Bake for 45 minutes.