teresas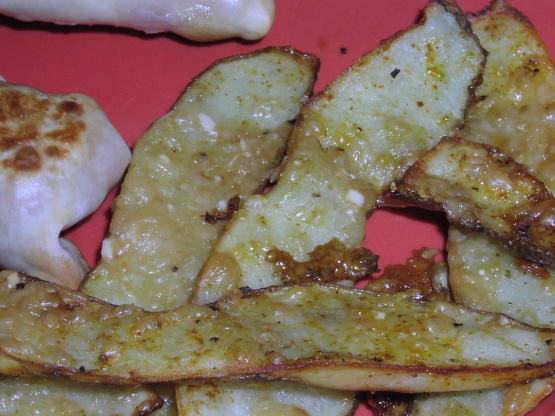 Love potato skins but don't need all the fat and calories that go along with them? This version from EatingWell Magazine reduces the fat but keeps the great taste and you still receive all that great potassium.
Preheat oven to 400°F
Scrub the potatoes. With a paring knife, remove skin and about 1/8 inch of the flesh in long 1- to 2-inch-wide strips (Reserve peeled potatoes for another use.)
Toss potato skins with oil, paprika, salt and cayenne.
Place in a single layer on a lightly oiled baking sheet; sprinkle with Parmesan.
Bake until tender and golden, about 25 to 30 minutes.
Serves 4.