vrvrvr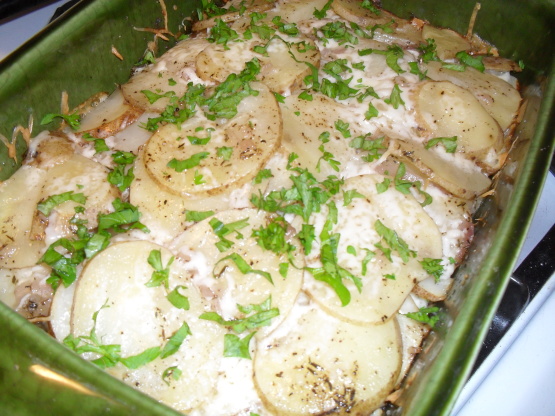 Easy since you don't even have to peel the potatoes.

This is a great recipe! Very easy to make and very tasty. The only change I made was I did peel my potatoes. Thanks for posting this recipe!:)
Thinly slice the potatoes and place in a greased shallow 2-quart baking dish.
In a small saucepan, heat butter, onion, salt, thyme and pepper until the butter is melted.
Drizzle over potatoes.
Cover and bake at 425 degrees for 45 minutes or until tender.
Sprinkle with cheese and parsley.
Bake, uncovered, 15 minutes longer or until the cheese melts.