Cheesy Potato and Corn Chowder
Parsley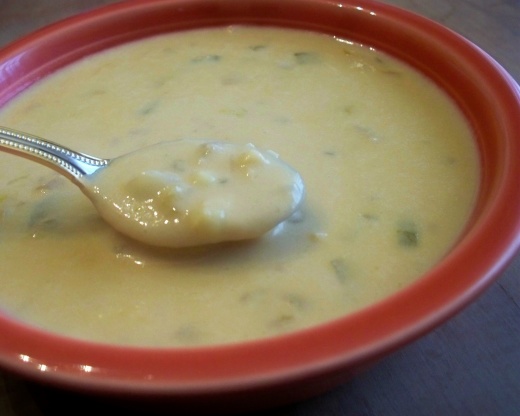 Found this one on Allrecipes.com I am looking forward to trying it-sounds yummy! Could add some chicken to add to the recipe.

So yummy!! I changed a couple minor things but mostly followed the recipe and it was fabulous! I used vegetable broth because we are vegetarians and I didn't have celery so I used a little celery salt but other than that I stuck to the recipe. Hubby really loved this, I'll definitely be making it again soon.
In large saucepan, melt margarine over medium high heat. Add celery and onion; cook and stir until tender, about 5 minutes.
Add chicken broth; bring to a boil. Add potatoes; cook over low heat for 20 to 25 minutes or until potatoes are soft, stirring occasionally.
Stir in corn and chiles; return to boiling. Dissolve gravy mix in milk; stir into boiling mixture. Add cheese; cook and stir over low heat until cheese is melted.