Parsley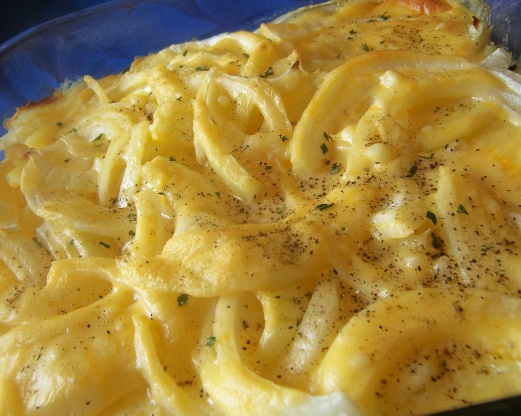 Recipe number 2 for Vidalia onions. This recipe calls for Jumbo Vidalias but the zaar computer wants to call them large. Bad computer, lol.
Place Vidalia slices in lightly greased 2 quart casserole dish and set aside.
Melt butter in a heavy saucepan over low heat. Add flour, stirring well until smooth. Cook for 1 minute while stirring.
Gradually add milk.
Cook over medium heat while stirring until it thickens and becomes bubbly.
Add cheese and salt, stirring until the cheese melts and sauce is smooth.
Pour over Vidalias and bake uncovered at 350° for 1 hour.