Hey Jude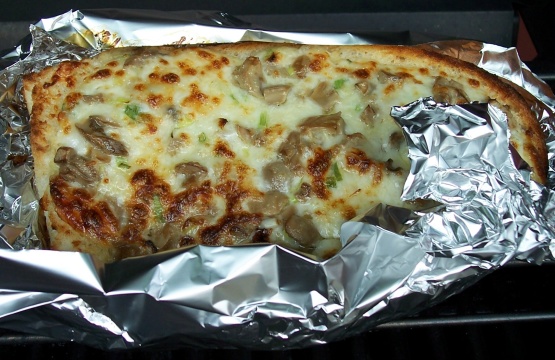 An easy grilled bread. Use whatever cheese you like.

Oh my gosh this is delicious!! My DH and I had it as an appetizer for our big Sunday Supper. I baked it in the oven only because it was to cold outside to grill. I followed everything else to a T. I baked it in the oven at 400 degrees until the cheese started to melt. Then turned on the broiler and let everything get brown and gooey!! But this is going to be a favorite when summer rolls around. I will be making it many, many times. If I could give it 100 stars I would. Just loved it!! Thank you Lvs2Cook for such a great recipe.
In a bowl, combine the mozzarella cheese, mushrooms, mayo, Parmesan and onion.
Cut bread in half lengthwise and spread cheese mixture over cut sides.
Grill for 5-10 minutes or until lightly browned.
Slice and serve warm.