teresas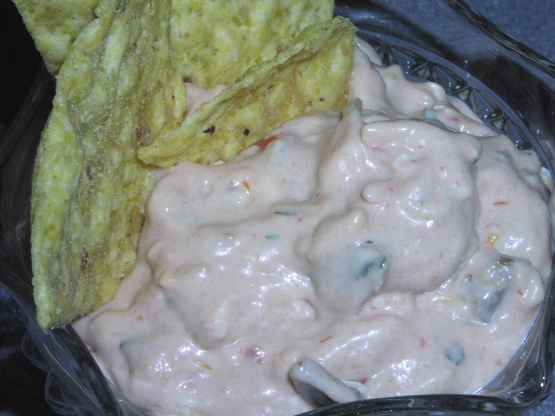 I started this recipe using Creamy Mexican Dip but wanted something lower fat and more cheesy. Even using low or no fat ingredients it is hugely addictive. I have no idea what the serving sizes should be, so it's just a guess. Cooking time is chill time. Can be served warmed as well!
Soften cream cheese either on the counter or in the microwave.
Combine all ingredients together just until mixed, the cream cheese should still be in small chunks.
Chill at least 1 hour before serving.