Cheesy Mashed Potato Bake
Ozzy5223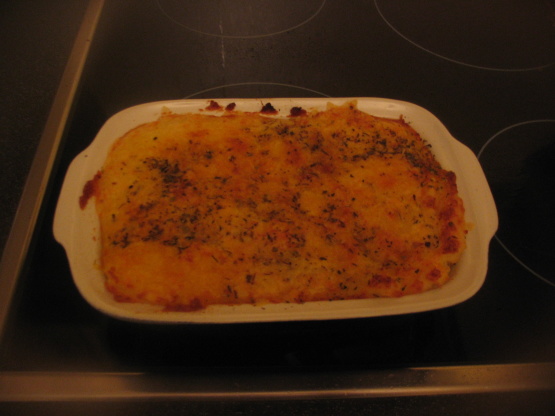 I like this because of the cheese crust you get on top - a different way to serve up your mashed potatoes! A must for all cheese lovers.
Peel and boil the potatoes in a pan of slightly salted water for 30 minutes or until soft.
Drain the potatoes then mash with as much butter and milk as desired.
Mash in the grated cheese and mix in a pinch of the mixed herbs, salt and pepper.
Spoon mash mixture into an oven proof dish so the mashed potato reaches the sides.
Top with the remaining cheese, paprika for colour and some more herbs if desired.
Grill/broil under a high heat until golden and bubbling.
Serve immediately.