Cheesy Jam Sandwich With a Twist or Two
flower7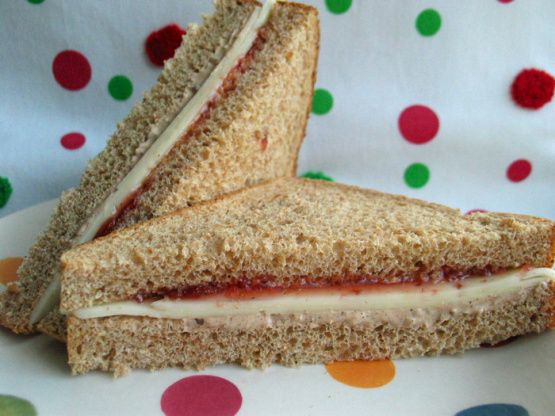 This sandwich is a little bit out there, but in a nice way. It is sweet and hearty with a little crunch and a lot of holiday flavour. This was created especially for the Craze-E contest and I hope its not too crazy for you to try. ;)
Prepare the spiced cream cheese by combining all of the ingredients in a bowl and stirring until well blended.
When youre ready for assembly spread cream cheese on 4 of the bread slices. You can add as much as you like, but Id recommend about 1 tbs per slice. Top with a slice of havarti cheese.
On top of the cheese put about 1 tbs of strawberry jam and spread it a bit. Finish your sandwich by topping it with the second slice of bread pressing down a bit. Enjoy!