Cheesy Hot Chicken Salad Casserole
Prep 15 mins
Cook 30 mins

Easy to put together. Use leftover cooked chicken or turkey.
Directions
Preheat oven to 350°F Lightly grease/spray a 13 x 9 casserole dish; set aside.
In a large bowl, mix together everything except the crushed crackers. Make sure everything is mixed well. Add more mayo or milk, if needed.
Pour into the prepared casserole dish.
Sprinkle with the crushed crackers.
Bake for 30 minutes at 350°F.
Most Helpful
Wondeful way to use up leftover chicken. Love the crunch of the water chestnuts and the sweetness of the apple. Thanks Parsley!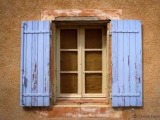 This is fantastic. I've been looking for a recipe like this for a year. I usually play with the recipes a bit (adding my own ingreds.) but I stuck totally to the recipe on this one, I don't think there is anything that could have been done different to make it better. Thank you for sharing this top secret recipe!!