Cheesy Hash Brown Potatoes
Tona C.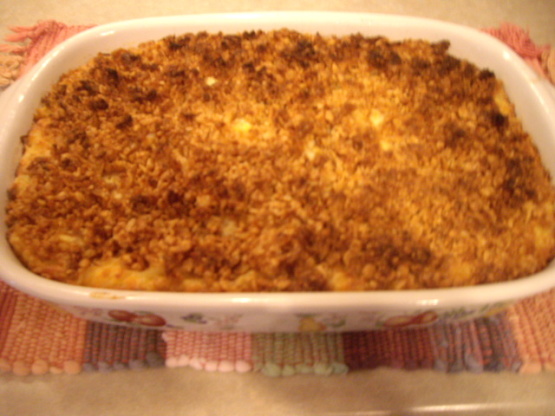 This is a great recipe to prepare for carry-in dinners. We always have it for our Christmas Day brunch. I really should make it more often -- it's good anytime. From the kitchen of Tona Thornburg Court, Bridgeton MO.
Butter 9 x 13 pan. Preheat oven to 350 degrees.
Mix first 8 ingredients together in large bowl.
Pour into buttered 9 x 13 pan. Bake 15 minutes at 350 degrees.
Meanwhile in small bowl mix together crushed corn flakes and melted butter with fork. Remove potatoes from oven. Sprinkle corn flakes on top of potatoes. Bake 45 minutes longer, uncovered.