Cheesy Hamburger Potato Soup (Crock Pot)
ktenille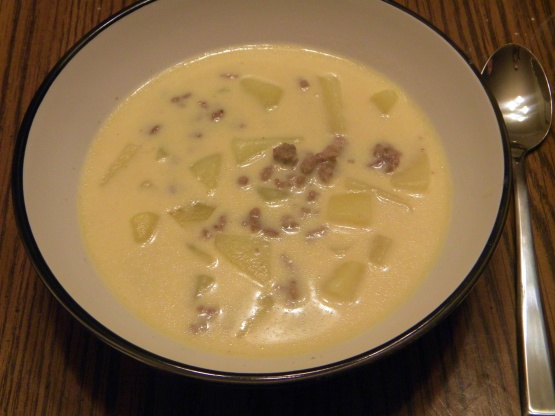 This is a yummy comforting food for the winter months, or any night really.
Put onion, potatoes, hamburger, and water into crock pot and cook on low heat for 4-5 hours, or until potatoes are tender.
Then add in the rest of ingredients and let cook for another 2 hours, or until you are ready to eat.
Use salt and pepper at the table for taste.