Cheesy Ground Beef-Spinach Sour Cream Noodle Casserole
Your family will be clammering for more when you serve this casserole, it is simply delicious, don't expect any leftovers lol! We like extreme heat so I most always add in two large chopped jalapeno peppers in with the ground beef mixture. You can use grated mozzeralla cheese in place of Monterey Jack for the top or you omit the cheese completely and just top with Parmesan. Make certain to hand-squeeze out any excess moisture from the spinach, or the sour cream will become to runny.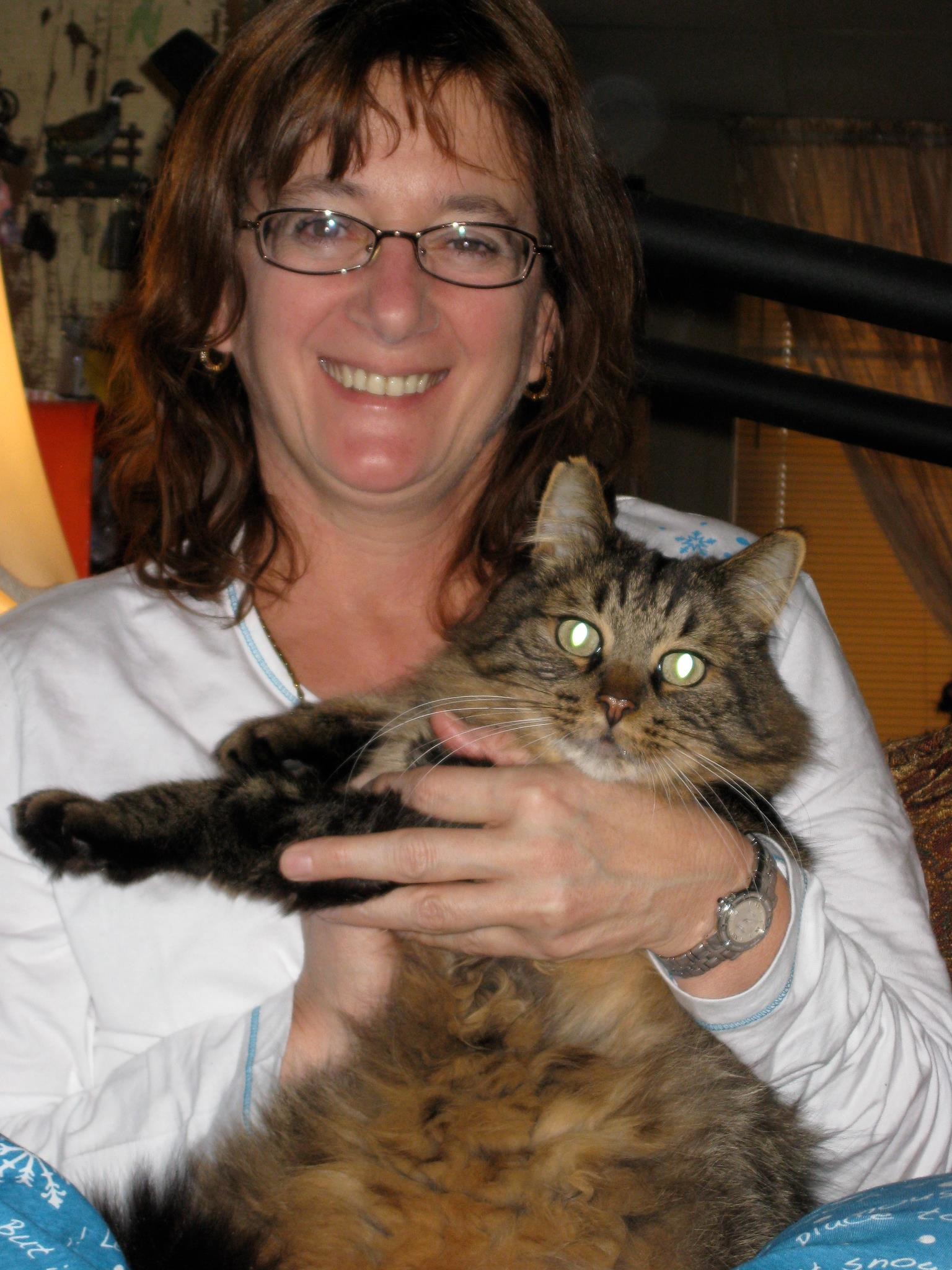 Oh My !!! Kitten you know I am a fan for your recipes...This one like all your others did not disappoint me. This was so creamy and flavorful and delicious. I had found these noodles called sagnarelli and I thought it was perfect for this dish. It was about 4 inches long and about 1 inch maybe wide with ruffled edges. I had cut the recipe in half since we were only 2 but I still had lots of leftovers which was great. I had switched the green peppers with red peppers cause my friend doesn't like green...and I had used my own marinara sauce that I had. For the top cheese that was added after I had used up a mixture of some cheese that I had left over, swiss, mozzarella, parmesan, and a blend of 6 cheeses. Just needed to use them all up and it added up to the perfect amount needed. I found this recipe simple enough to put together, I had prepared it all the night before and then brought it to work for our lunch the next day and cooked it there, just needed a little longer because it was refrigerated overnight. I was in love from the very first bite....so scrumptious ...We had happy tummies......Thanks again Kitten with another yummy recipe to share..
Set oven to 350 degrees.
Grease a 13 x 9-inch baking dish.
In a large skillet cook the beef with the onions, garlic, bell pepper, Italian seasoning, mushrooms and chili flakes until the beef is no longer pink; drain fat, then season with seasoned salt and pepper to taste.
Add in the Parmesan cheese and pasta sauce; mix to combine, then simmer for about 20 minutes over medium-low heat.
In a large bowl combine the spinach (squeeze out any excess moisture in the spinach with hands) with 2-1/2 cups Monterey Jack cheese, sour cream, egg, green onion, garlic powder and 1/4 cup grated Parmesan cheese; mix to combine, then fold in cooked egg noodles.
Spoon the spinach mixture into the prepared baking dish.
Sprinkle with about 1 cup Parmesan cheese (can use less).
Top evenly with the ground beef mixture, then sprinkle about 1 cup Parmesan cheese over the ground beef mixture.
Bake uncovered for about 25 minutes; remove from oven then sprinkle with about 1-1/2 cups grated Monterey Jack cheese on top.
Return to oven and bake for about 5 minutes, or until the cheese has melted.
Delicious!