Cheesy Garlic and Herb Chips (Fries)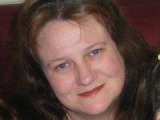 These are just yum to make and eat for the kids.. and good for movie nights with family.
Directions
Put frozen chips on tray sprinkle with the garlic and herbs over chips. Put in oven to cook for around half an hour ( or however long it says on your chip packet).
When nearly done (5 minutes before finish) add grated cheese; sprinkle around the fries. Put into the oven to melt the cheese.
Most Helpful
Boy was this good! :) I'd never thought about dressing up storebought potato chips but now that I've tried your recipe Im sure I will use it often. :)
I used a mix of garlic, cayenne pepper, oregano, basil and rosemary and gouda for the cheese. Very yummy!
THANK YOU for sharing this great recipe with us, Tracey!
Made and reviewed for the Potato Event in the Photo Forum September 2010.

Super easy recipe and tasted great!  I used garlic powder since I didn't have any regular garlic on hand and it was still delicious. It was a great accompaniment to my sandwich. Word of note though, they should be eaten right away. Re-heating the leftovers just wasn't the same.