Cheesy Faux Taters/ Cauliflower
SEvans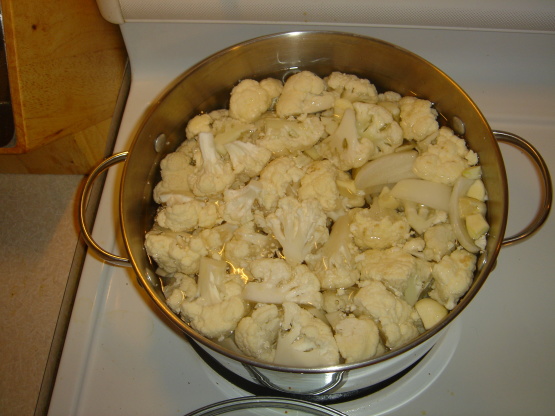 Carb counters are going to LOVE this - its so easy and tasty. And the leftovers are just as good.
This recipe is pictured with Crispy Pork Chops also in my public recipes.
boil cauliflower flourettes, chunks of onion and chunked garlic until cauliflower is fork tender.
drain WELL - you do not want excess moisture.
Add cream cheese and mash.
once mashed add grated cheese - mix until melted.
add salt, pepper and chives and combine evenly.
Serve.