Parsley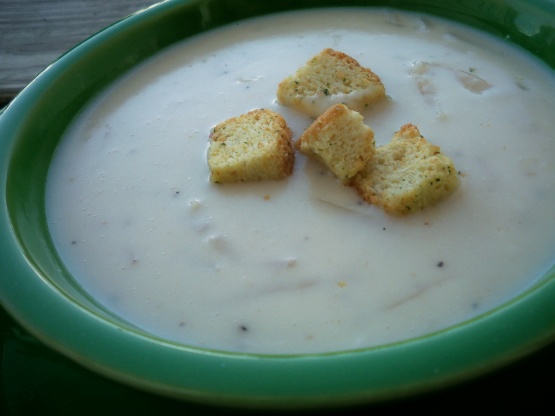 This is a very warm hearty soup, definitely a comfort food. It takes a little time to make but it's not anything difficult. I used sweet onions but you can use stronger if that's your taste.
In a large, heavy pot over medium heat bring to boil 2 quarts water. Stir in bouillon. Once dissolved, add onion, reduce heat and simmer 30 minute.
Stir in salt and pepper. Simmer 30 more minute.
Stir flour into 1/2 cup water till smooth. Whisk into simmering soup. Simmer 30 more minute.
Stir in cream and cheese until cheese is melted. Serve hot.