Cheesy Chicken Quesadillas
El Mago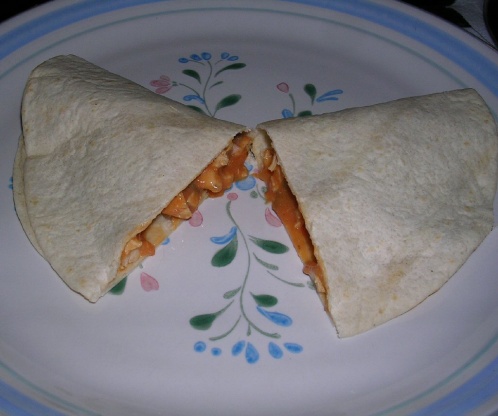 These are yummy, quick, easy and CHEESY :) You only need 4 ingredients to make these delicious pockets and they can be served as a main dish or as appetizers.

This was very, very good. I added a little bit of shredded cheese before placing in the oven, but otherwise followed the recipe verbatim. They turned out delicious and was relatively easy.
Preheat oven to 425*.
Sprinkle chicken with salt and pepper and cook in lightly greased skillet until cooked through and juices evaporate, stirring often.
Add soup and salsa and heat through.
Spread about 1/3 cup of mixture on half of each tortilla, leaving a 1/2 inch edge.
Moisten edges with water, fold tortillas over and press edges to seal.
Place on baking sheets.
Bake 5 minutes.