Cheesy Chicken Quesadillas
Prep 10 mins
Cook 10 mins

This recipe came from a can of Campbell's Pepper Jack Soup. It is a little too spicy for my very young children so I usually just make them one or two quesadillas with just the cooked chicken and cheese.
Directions
Preheat oven to 425 degrees.
Cook chicken in a non-stick skillet until almost done, then add the garlic.
Add the soup and water and cook until heated through.
Spoon about 1/3 cup of the chicken mixture on half of each tortilla. Sprinkle a couple of tablespoons of cheese on top. Then moisten the edge and fold over. Press to seal the edge.
Place on baking sheets and cook for about five minutes. When you get them out of the oven, let them sit for a minute or two then cut into wedges.
Reviews
Most Helpful
These were very good. I made my own very thick southwestern cheddar jack soup adding chopped green onion and chopped jalapenos. I then stirred in the cooked chicken (seasoned with garlic, s/p, and cumin). I heated the quesadillas in a skillet as it was just too hot to turn the oven on today. Served with sour cream and Picante sauce.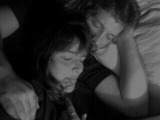 These were good and easy to make. I had frozen cooked chicken in the freezer so was able to make these up fast. They are messy but good.

Really good quesadillas. I couldn't find the pepper jack soup so I used a cheddar cheese soup and melted some grated pepper jack in it. Simple, ooey-gooey and messy - loved them! Thanks Margie for a nice keeper. Made for your win in Tic Tac Toe.