Parsley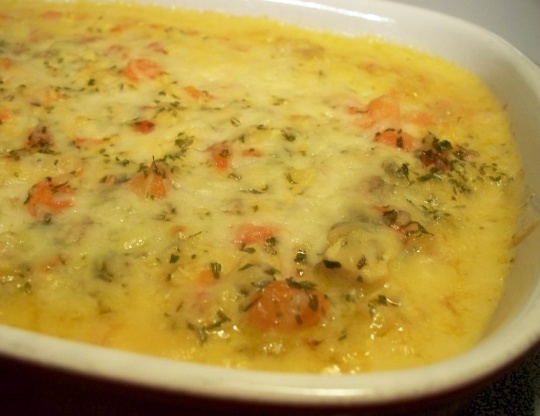 This cheesy chicken casserole is so delicious and easy to fix but it may take some time out of your day but its worth it! Everyone in my family loved am 13 and with the help of my mother it turned out GREAT! I hope you and your family enjoy! This was from my grandmother in Panama (a Spanish country above South America) which she let me try and share this with others.

My kids love carrots and cheese, so I had to make this! I added chopped onion and sautted it in the butter before adding the flour. I added salt, pepper and some tarragon to make this more flavorful. The tarragon was a wonderful addition. This is nice and cheesey even though there is no milk. I'll make thsi again with my little extras. Thanx!
Bring 1 cup salted water to a boil; add fresh carrot slices.
Cover; simmer until not quite tender, about 15 minutes; drain.
Preheat oven to 375°F.
In a 3-quart saucepan, melt butter over medium heat.
Stir in flour and then add broth, stirring constantly, until mixture thickens.
Set 3/4 cup cheese aside.
Add remaining cheese into thickened soup mixture.
Stir until cheese melts.
Stir in chicken, carrots and pimento.
Pour into 1 1/2- quart casserole dish.
Sprinkle reserved cheese over top.
Bake for 40-35 minutes, or until hot and bubbly.