Parsley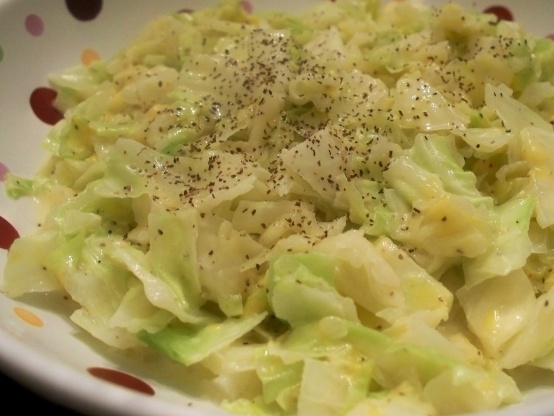 I really love cabbage and this is a recipe that I had put together to clean out the refrigerator. Try it with different types of cheeses and see what works best for you. I have tried smoked Gouda, parmesan, mozzarella and many more.
3

cups cabbage, shredded
1⁄2 cup water

1

teaspoon salt
1⁄4 cup light cream or 1⁄4 cup table cream
1⁄2 cup mexican oaxaca cheese, grated
Cook cabbage in boiling salted water until tender.
Drain and return to pot.
Add cream and cheese over low heat, stirring constantly until cheese melts and coats cabbage.