Cheesy Broccoli Casserole
Parsley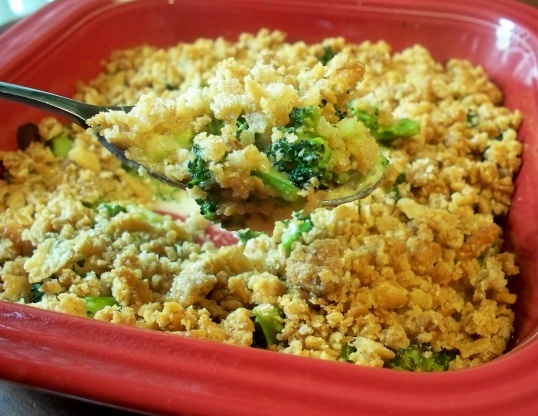 This came from a ladies group that met once a month where everyone brought their favorite dish and worked the afternoon on fund raising projects. It has since become a favorite dish for Sunday dinners, and potlucks at our house.
cook broccoli until it comes apart and color is nice and green, drain.
Arrange in a 9x9 or 8x8 greased pan.
Top with cubed cheese.
Melt the butter, add a couple drops of worcestershire sauce, crush the ritz crackers and add.
Sprinkle over the casserole.
Bake 325- 45min.