Cheesy Broccoli Casserole
Parsley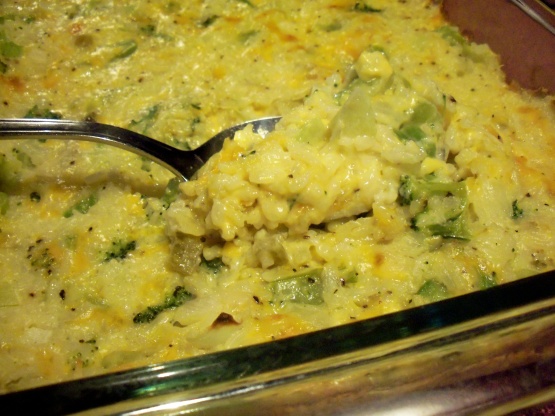 This is my mother's way of making broccoli casserole and now it's mine. The Velveeta cheese just makes it.

Easy and quick to put together. I used leftover cooked rice, so this also helped my clean up some leftovers! I made no changes except I used American cheese, not Velveeta. Also, like other reviewers, I used extra cheese. This is one of those side dishes that I could eat all by itself. Thanx!
Cook broccoli according to package directions.
Melt cheese and mix all ingredients together.
Place in a greased baking dish and bake at 400° for 30 minutes.
Enjoy!