Parsley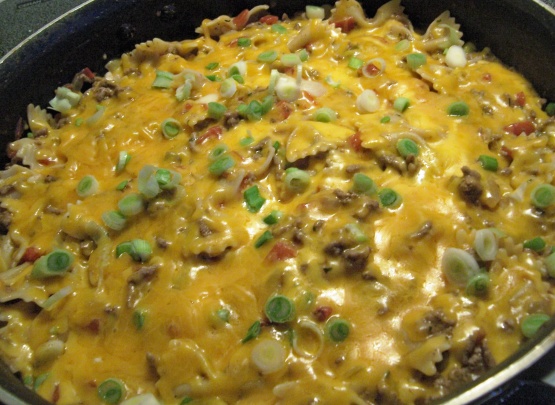 A Pillsbury recipe.We havent tried this yet but it looks like something we would eat.

This was okay. It didn't have a lot of flavor and was kind of dry. It's a lot like hamburger helper, but with a little more work involved. May make this again, but no time soon!
Cook and drain pasta as directed.
Brown ground beef until thoroughly cooked,drain.
Reserve 2 tablespoons of onions for garnish; stir remaining onions,soup, and salsa into beef.
Bring to a boil; than reduce heat and cook for 5 minute.
Stir in cooked pasta;cook until thoroughly heated, stirring occasionally.
Sprinkle with cheese and cook till melted.
Sprinkle with reserved onions.
Enjoy!